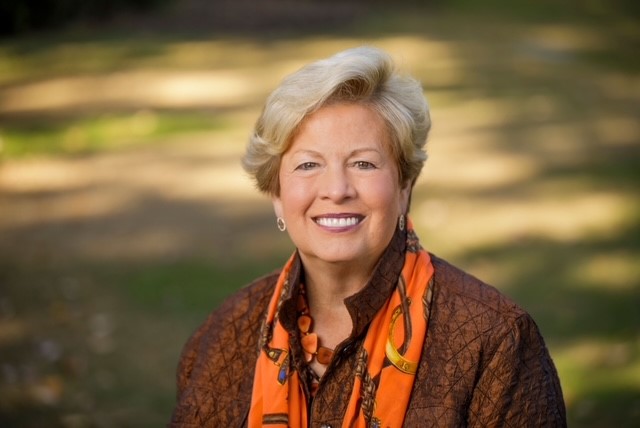 Joan Cronan Athletic Director Emeritus – University of Tennessee
Enshrined in 2019 in the Women's Basketball Hall of Fame, Cronan was women's athletics director at the University of Tennessee from 1983-2012. She then assumed the position of AD and Vice Chancellor before retiring as Athletic Director Emeritus.
An Opelousas native, who has undergraduate (1966) and graduate (1968) degrees from LSU, she worked for a year at Northwestern State (1967) where she coached Volleyball, Basketball, and Tennis.
In 2019 Cronan was awarded an Honorary Doctorate Degree from the United States Sports Academy.
Cronan was the inaugural recipient of the NCAA President's Pat Summitt Award in 2017. The award recognizes an individual for "positively influencing college athletics and their experiences through the individual's career-long commitment to advocating for women's sports."
She also received the top leadership awards from National Collegiate Athletic Directors (James Corbett Award), Lead1 (Homer Rice Award), and Women Leaders in College Sports (Lifetime Achievement Award).
Joining UT from the College of Charleston, where she was AD for 10 years and later inducted in the school's Hall of Fame, the College of Charleston was selected as the No. 1 women's athletics program in the country in 1980 by the American Women's Sports Federation.
Cronan has also been Inducted in LSU's Alumni Hall of Distinction, Fellowship of Christian Athletics Hall of Champions, Tennessee Sports Hall of Fame, Knoxville Sports Hall of Fame, NACDA Hall of Fame, Society of Health and Physical Educators Hall of Fame.
Cronan is the author of the book "Sport is Life with Volume Turned Up: Lessons Learned That Apply to Business and Life," offering a refreshing and innovative perspective on strengthening performance and achieving success in both the business world and everyday life.
The University of Tennessee and Knoxville have honored Joan Cronan by naming the Lady Vols' Practice Center after her and a street named "Joan Cronan Way".